New Graphics Card In Your Old Laptop?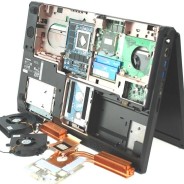 Thinking about buying a new gaming laptop? Actually, you can probably install a new graphics card to further improve your old gaming laptop, It is now possible to replace your old graphics card with new and upgraded one.
Technically, you've been able to swap out your laptop's GPU for a newer chip for some time now—it's just difficult to find compatible hardware on the open market. Gaming and high performance laptop graphics come on special MXM modules that are usually only available to corporate clients. Now, PC maker Eurocom is selling them to consumers directly. If you're willing to get your hands dirty, you could upgrade your laptop on the cheap.
Read more at the link below…..
Give Your Old Laptop a New Graphics Card With These DIY …
While it may be somewhat pricey, it would save you from having to upgrade to the latest $2000 gaming laptop in order to play the latest releases. Which, lets you keep your trusty old laptop running just as well as the latest Razer Blade
 Gaming Laptop. The video below shows how to replace several parts of a laptop and it may be helpful if you plan on changing your Graphics Card