Top 4 Gaming Laptops under $1,000 for 2015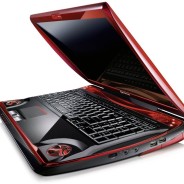 It's often difficult to find gaming laptops under $1,000, especially ones with the right amount of processor speed, memory and graphics card to play some of today's most demanding video games.
Fortunately, if you shop carefully you can find great deals that will satisfy your inner gamer cravings for speed and high resolution imagery.
Best Gaming Laptop Under $1000 Deals for 2015
For a gaming laptop under $1000, you can't beat the specs of the Lenovo Y50 gaming laptop. With a full high definition 15.6 inch display and superior quality JBL speakers, this Lenovo laptop comes to the game ready to play. The Intel Core i7 processor runs with 2.4 GHz speed and combined with the NVIDIA GeForce GTX 860M, you'll see increased performance over previous Lenovo generations. The boost frames per second will have you drooling over this cool gaming laptop as the integrated webcam allows raid members to watch you play in full HD.
Another favorite for top 2015 laptop buys is the Acer Aspire V3-772G. If you don't instantly fall in love with the 17.3 inch high-definition LED display, then the Intel i7 2.3 GHz processor will certainly seal the deal. It offers an additional turbo boost up to 3.3 GHz. This model takes you from good gaming laptop to great with its webcam for Twitch-streaming capability, two USB 3.0 ports and 4 RAM slots for upgrade potential of up to 16GB.
Another solid option for affordable gaming laptops is the MSI Leopard 010. Featuring a 3GHz i5 processor, 8 GB Ram and NVIDIA Geforce GT840M graphics card, this heavy beast clocks in at almost 11 pounds. What you sacrifice in lightweight, you make up for in powerful gaming ability to run Diablo III and League without any issue.
Last but not least is the small and very portable Lenovo IdeaPad Y410p. This 14-inch beauty doesn't need a mouse and offers an interchangeable bay that's just perfect for adding a fan for upgraded cooling capability.
Let us know what you think about these models, and if you have a favorite that isn't mentioned, please post your comments in the section below.