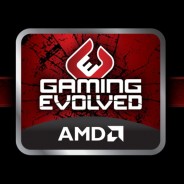 AMD announced the release of a new series for graphics cards. It was introduced as the Radeon
 M300 series for laptops and are designed to be more energy efficient. They will soon start to be produced into the Alienware Gaming Laptops and other competing laptops.
AMD is fighting hard not to be forgotten in the rising tide of Intel and Nvidia products. Earlier this week, the Sunnyvale-based company outlined its desktop roadmap includes a new x86 processor core named Zen and plans to utilize high-bandwidth memory with its next generation of GPUs due in the second half of 2015.
Be sure to read about all the latest power and energy efficient graphics cards here : Read More…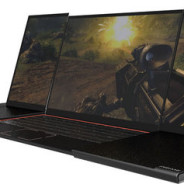 Think gaming laptops can't match up to desktop performance? Well, maybe in the past, but with the latest technological advances, laptops are increasingly performing at the same or even better levels than your tried & true desktop computer.
Add in the fact that they're portable, and gaming laptops are just about the ideal tool to bring along for work and play. And, for some models, they can even outperform desktops!
Techradar recently published new data about laptops reaching higher performance levels than desktop processors. If you didn't see the article, you can find it here.
What's your preference for gaming: laptop or desktop? Add it in the comments section below!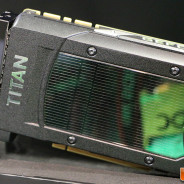 Did you know you can now use one of the most powerful graphics cards on the market for your laptop?
Alienware released a device that plugs into your laptop. It's known as an Alienware Graphics Amplifier, and it allows you to use a desktop-sized graphics card.
Unfortunately, it's only compatible with Alienware
 laptops. However, this could potentially save you from having to purchase a new laptop after the latest game releases become more demanding.
Check out this review for the amplifier & let us know what you think.
Alienware Amplifier review: It turbo-boosted a laptop with Titan X graphics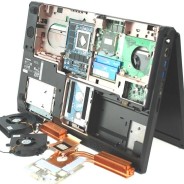 Thinking about buying a new gaming laptop? Actually, you can probably install a new graphics card to further improve your old gaming laptop, It is now possible to replace your old graphics card with new and upgraded one.
Technically, you've been able to swap out your laptop's GPU for a newer chip for some time now—it's just difficult to find compatible hardware on the open market. Gaming and high performance laptop graphics come on special MXM modules that are usually only available to corporate clients. Now, PC maker Eurocom is selling them to consumers directly. If you're willing to get your hands dirty, you could upgrade your laptop on the cheap.
Read more at the link below…..
Give Your Old Laptop a New Graphics Card With These DIY …
While it may be somewhat pricey, it would save you from having to upgrade to the latest $2000 gaming laptop in order to play the latest releases. Which, lets you keep your trusty old laptop running just as well as the latest Razer Blade
 Gaming Laptop. The video below shows how to replace several parts of a laptop and it may be helpful if you plan on changing your Graphics Card