Possible Lenovo purchase of MSI laptops.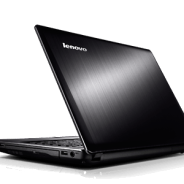 Recently there have been rumors arising that Lenovo is looking to purchase the manufacturer of MSI's
 gaming notebook division.  This could be due to Lenovos wanting to improve their gaming notebook market. Knowing, Lenovo
 offers really affordable prices on their laptops this could be great!
A purchase could make sense from Lenovo's perspective. The company has made several attempts to gain traction in the gaming notebook market, such as the Y50 gaming notebook and the Erazer gaming desktop. These products haven't been top-sellers, though, and haven't scored well in reviews. Putting a PC gaming division together from scratch is hard work.
Get more information regarding these rumors at this link…Read More…